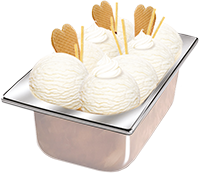 Creamy
Whole milk combined with cream has become a basis to create a symphony of various tastes!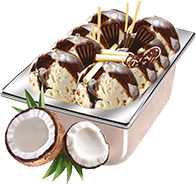 Choco-coco
Gentle chip coconut sinking in tenderness of ice-cream topped with chocolate sauce.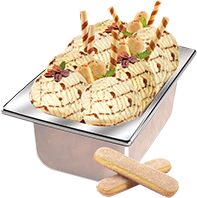 Tiramisu
Savoiardi sticks which is the basis of Tiramisu dessert makes ice-cream extremely desirable.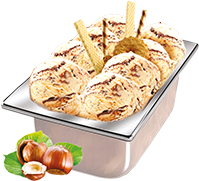 SALES LEADER
Snickers
Ice-cream differs with a unique taste and reminds of the taste of chocolate bar "Snickers". It contains peanuts, nougat, caramel and chocolate glaze. Get your pep!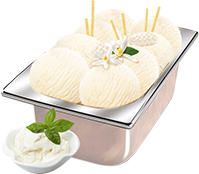 Mascarpone
It is made on the basis of cream ice and has a specific taste of Mascarpone cheese.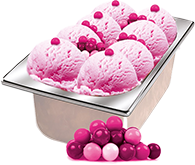 Bubble-gum
Gentle color and bright berry tastes have turned the ice-cream into a nostalgia for childhood.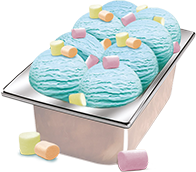 SALES LEADER
Blue angel
Sky blue color and candy taste of cream ice just like forebode an angel's appearance!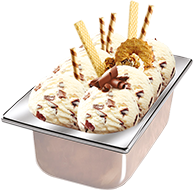 Stracciatella
Chocolate chooped in a special way into pieces of stracciatella, completes ice-cream with chocolate sauce.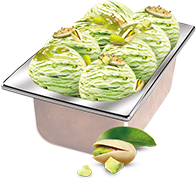 Pistachio paradise
Cream ice with addition of pistachio sauce made on the basis of pistachio paste.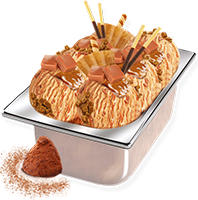 Alpine caramel
Like from the Alps tops of cream ice caramel sauce flows in a way mountain rivers do.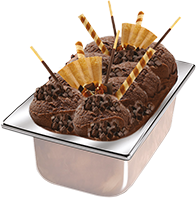 Chocolate
Ice-cream made on the basis of Italian chocolate with addition of chocolate sauce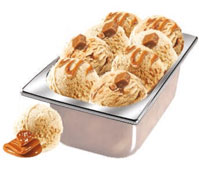 Salted caramel
Ice cream with the taste of milk caramel, where a crumb of sea salt makes the taste more pronounced, special piquancy is given by salted caramel, which is sprinkled on top of the ice cream.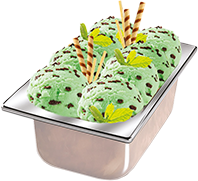 Mint in chocolate
Soft creamy ice cream with the taste of mint freshness and sweet spicy notes of chocolate is pleasantly refreshing in any weather!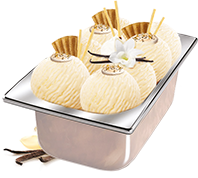 Vanilla cloud
Taste of cream ice turns into classic in a light and thin way just from the touch of natural vanilla to it.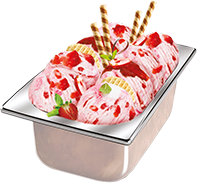 Strawberry yoghurt
Fragrant strawberry makes light yoghurt fresh and turns it into a delighting dessert!
Cherry yoghurt
In gentle hugs of creamy-yoghurt ice-cream there are pieces of cherry inside and they make a taste just luxurious.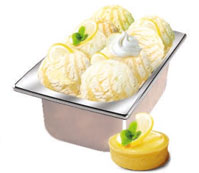 Lemon cheesecake
Delicate milky taste of white cheesecake, poured with lemon cream sauce.